We are a team of criminal defence lawyers serving Toronto, Mississauga, Brampton and the entire Greater Toronto Area. Calvin Barry has extensive experience in Criminal law, built on a foundation of over sixteen years working as a Senior Crown Attorney, you can be assured that your case will be handled by a lawyer with a vast background and expertise in DUI/Impaired Driving, Domestic Violence and Abuse and Criminal Law.
We Have Trust from 30+ Years Operation
We are Canada's most experienced Criminal Defense Lawyers dedicated to building better lives for our clients. We have the knowledge and experience to handle your criminal defence.
Years of Criminal Defence Experience
Client Availability and Support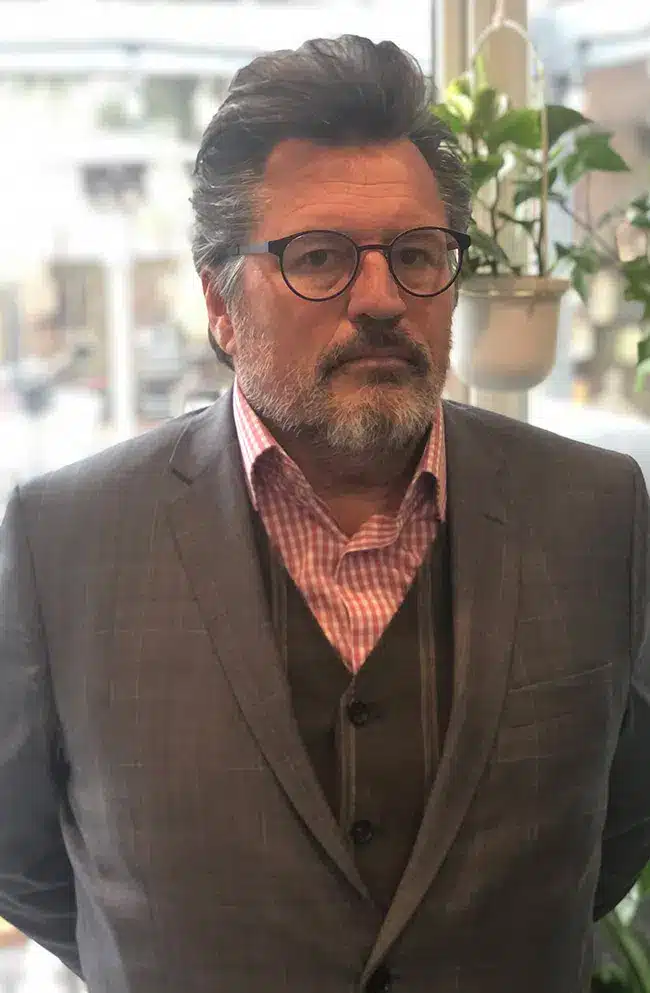 senior criminal defence lawyer
Calvin is a Criminal Lawyer with over sixteen years as a Senior Crown Attorney, has appeared as a Criminal Prosecutor at all levels of the Trial Court, and has Prosecuted many high-profile cases including more than sixty jury trials. Calvin has practiced in the area of Criminal Law and Regulatory Offences since October of 2004, accruing over thirty years of experience in the profession.
1986-1987 – Gardiner, Roberts, Barristers & Solicitor Articles of Clerkship – full service, Bay Street Law Firm
1983-1988 – Provincial Prosecutor, Ministry of the Attorney General – prosecuting Provincial Statutes at Old City Hall Courts
1988-1998 – Assistant Crown Attorney, Ministry of the Attorney General – prosecuting matters at all levels of trial court.
1998-2004 – Senior Crown Attorney, Ministry of the Attorney General – prosecuting matters at all levels of trial court.
2004-Present – Criminal Defence Lawyer – prosecuting matters at all levels of trial court.
Director of the Board of the Ontario Crown Attorney's Association (1990-2000)
Treasurer of the Ontario Crown Attorney's Association (1994-1995)
Executive member Canadian Bar Association – Criminal Law Section
Committee Member – Mayor's Task Force on Drugs
Lecturer Osgoode Hall Trial Advocacy Workshop
Lecturer Bar Admission Course, Law Society of Upper Canada
Chair Person, 50th Anniversary of the Ontario Crown Attorney's system
Director, Ontario Crown Attorney's Association
Lecturer Metropolitan Toronto Police Hold-up Squad
Guest Lecturer at Colleges, Universities and High Schools throughout Ontario
Lecturer Department of Justice prosecutors
Lecturer Provincial Prosecutors of Ontario
Panel on Hiring of Provincial Prosecutors
Resource Person, Metropolitan Toronto Police, Special Investigative Services
Mentor, Osgoode Hall Law School, Criminal Intensive Programme
Spokesperson, Osgoode Hall Law School Articling Recruitment Day
CNIB
Autism Speaks
Alzheimer Society of Canada
Heart and Stroke Foundation
Sick Kids
Thunder Bay Regional Sciences Hospital
Lakehead University Annual Scholarship
Movember
Chief of Police Gala
Andy Potts Memorial Foundation
Feed the Hungry
As a Senior Crown Attorney for over a decade, Calvin has developed a winning record and the skills needed to successfully defend any case given the opportunity. Always contact a Criminal Lawyer before pleading guilty!
Calvin Barry Media Appearances
Calvin Discusses the Rob Ford Scandal on CityNews
Michael Sean Stanley Located
Toronto Constable Describes Charging Fellow Police Officer
Calvin Barry Interview on CTV
Mary Gowans Found Not Guilty
Calvin Barry Reacts To Rick Vaive Verdict
Our clients praise us for our outstanding results, personable service and expert knowledge. Here are a couple of things some of them had to say:
A huge thank you to Calvin, Jeremy and everyone who helped me. There were rocky parts of the process due to the stress of the case on myself, but the team got me through the rough parts. There was so much going through my mind simultaneously throughout. I thought we were going to trial, but the team was confident and did an amazing job. I was absolutely amazed by the conclusion. I am forever in debt and grateful for your work. Super happy to get a second chance.
A big thank you to Calvin and his team. Jeremy Naresh was available most times that I called. He would respond by phone or email and kept us updated. The process was longer than expected due to Covid and as a family we were prepared for a whole set of scenarios. Maybe a fine, maybe something worse. For us to have come out of this with no charges, no fines, no points, is absolutely amazing. The professionalism and expertise that this firm has was second to none. Thank you so much.
I am very happy with the outcome of my case. I was charged with some very serious offences and I'm happy that I don't have to go to trial and I got an outcome I never thought I could get. Also, the whole staff from Calvin, Jeremy, Ahmad and Rupin were great in terms of helping me with my issues. From the law side to the personal side of things, they helped me tremendously.
I really appreciate all the help and swift responses from Jeremy and the entire team; Everything was looked after professionally. This is one thing I've never dealt with before and hopefully never again. When it first happened I didn't even know where to start, but Calvin came highly recommended from a friend. I got the best possible outcome for my case and I appreciate all the hard work. I won't hesitate to recommend you to anyone in a similar situation. Also, don't take this the wrong way, but I hope I never have to talk to you again! Lesson learned!
I am very happy with the outcome. It could have been a lot worse without the knowledge and experience of Jeremy Naresh. Jeremy guided me through everything and provided me the guidance to allow me to make informative decisions with my case. I appreciate everything you've done for me.
I am very happy I went with Calvin Barry's law firm. I was charged with over .80 Rohit was able to get the charge dropped. Sohrob was a big help in keeping me updated on the case also. Hopefully I'll never need a lawyer again but if I do I won't go anywhere else but here.
Thank you!
I want to personally thank you for all your help with my DUI charge from September 2021. At the time I was charged with impaired and had readings of just over 300. It was a scary time for me and the help, professionalism and kind nature of you and your office staff helped me through this difficult journey. I am truly appreciative I have been conditionally discharged with dangerous driving and not something more serious. Thank you again for all your help.
I was caught drinking and driving 3 years ago. I am a licensed financial professional and would lose my job if I got convicted. I started out with a cheapo lawyer and realized he wasn't there to win, only to collect more fees. I fired him and got Calvin to take over my case at the last minute. He showed up in court, got the case delayed and over 3 years grinded them down and got me off, no criminal record, finger prints and photos destroyed. If you want to win, Calvin is your man.
Contact Calvin Barry Today.
Contact an experienced criminal defence lawyer in Toronto to fight for your case.