Refuse to Provide a Sample Lawyer Toronto
If a breathalyzer is requested or an officer asks for a blood sample from a driver suspected of impaired driving, contact a criminal lawyer before saying anything. The consequences can be serious.
Get your free consultation today - we're here to help.
Did you refuse to provide sample? Schedule your free case review.
Refuse Breath or Blood Sample
If the driver refuses to take the breathalyzer on the roadside or at the police station they can be criminally charged. There is also an option for an officer to demand a blood sample. This may arise when the officer believes the suspect is not capable of providing a sample, perhaps due to injury.  The criminal penalties for refusing a breath or blood sample will be essentially the same as an Impaired Driving or over 80 mg charge. If you are charged, always contact a Criminal Lawyer before making any statements.
Refusing Breathalyzer Tests
If you're operating a vehicle and the police have requested a sample of your breath, it is in your best interest to comply because:
Note that  a driver can refuse a breathalyzer test and that nobody can physically force you submit to one. With this said, the police can charge the driver with the "Refusing a Breathalyzer Test" which is a criminal offence. More so, refusing a breathalyzer test and failing a breathalyzer test carry the same penalty.
How to Fight Charges of Refusing Breathalyzer Test
The police can sometimes make mistakes when demanding a breath sample or administering the breathalyzer test. The defence can use these mistakes to dismiss the charge or reduce the penalties for the accused. 
Remember that facing a criminal charge doesn't make one guilty of the charge against them.
Certain issues have to be proven before someone can be convicted for impaired driving.

Examples of which are:
If you have been charged with impaired driving in Canada, note that you have the right to be heard by a judge who will make an impartial decision based on the facts of the case. The judge will determine if the procedure for obtaining a breath sample was correctly done.
This responsibility is not for the police or the crown attorney to fulfill. Only the judge can say when someone is guilty of impaired driving.
Penalty for Refusing a Breathalyzer Test
We will fight for your rights no matter the severity of charges
At Calvin Barry, You Will Be Defended
Are you in need of a lawyer or are you seeking legal advice about "Refusing breath or blood sample"  in Canada? Be sure to contact Calvin Barry Law. Our offices are open and ready to serve you. Everything discussed will be held with complete confidence and privacy. Do not hesitate to contact Calvin Barry Law if you're looking for a Criminal lawyer in Toronto. We will be happy to answer your questions, review the documents related to your charge, inform you of what can be done for your defense, and respond to your other concerns.
You Have the Right to Refuse a Sample
If a law enforcement officer asks you to provide a breath or blood sample because they believe you are driving. Simultaneously, under the influence of alcohol or drugs, you must talk to a lawyer experienced in criminal defence before making any statement or giving any evidence. Failing to do so could have serious legal repercussions.
But when a police officer requests a breath or blood sample, the driver has the right to refuse. However, this is a serious offence and could lead to a criminal charge. This may be the case if the officer believes the person cannot provide the sample for any reason, including an injury. Refusing the sample is treated the same way as a charge of Impaired Driving or being over the legal limit of alcohol. When faced with criminal charges, it is important to contact an experienced Criminal Lawyer for advice.
If you are behind the wheel, it is wise to cooperate with the police and provide a breath sample when requested. This is best to ensure you are not violating laws and acting responsibly.
Breath tests are a way for police officers to measure the amount of alcohol inside a person's body.
Law enforcement officers may sometimes incorrectly ask for a breath sample or administer a breathalyzer test. If this happens, the defence can take advantage of this mistake and either get the charge dismissed or reduce the punishment for the accused.
Remember that just because someone has been charged with a crime does not mean they are automatically guilty of the charge. All Canadians have a right to a fair trial and the assumption of innocence until proven guilty.
For someone to be found guilty of DUI due to drugs or alcohol, the court must be able to prove that the person was indeed impaired while driving.
Call Calvin Barry Immediately
If you have been accused of impaired driving in Canada, you have the right to appear before a judge and present your case. The judge will evaluate the evidence and make an impartial decision on whether or not you are guilty. The onus of determining guilt does not fall on the police or the prosecutor—it is solely the judge's responsibility.
If you are in Canada and need help with a legal issue involving refusing a breath or blood samples, Calvin Barry and his legal team are here for you. Our team of experienced lawyers will provide you with confidential and private advice. If you have any questions, need to review documents related to your charge, or need advice on what to do for your defence, don't hesitate to contact us. We are happy to respond to any of your concerns.
10 FAQs about Refuse to Provide a Sample
Our clients praise us for our outstanding results, personable service and expert knowledge. Here are a couple of things some of them had to say:
A huge thank you to Calvin, Jeremy and everyone who helped me. There were rocky parts of the process due to the stress of the case on myself, but the team got me through the rough parts. There was so much going through my mind simultaneously throughout. I thought we were going to trial, but the team was confident and did an amazing job. I was absolutely amazed by the conclusion. I am forever in debt and grateful for your work. Super happy to get a second chance.
A big thank you to Calvin and his team. Jeremy Naresh was available most times that I called. He would respond by phone or email and kept us updated. The process was longer than expected due to Covid and as a family we were prepared for a whole set of scenarios. Maybe a fine, maybe something worse. For us to have come out of this with no charges, no fines, no points, is absolutely amazing. The professionalism and expertise that this firm has was second to none. Thank you so much.
I am very happy with the outcome of my case. I was charged with some very serious offences and I'm happy that I don't have to go to trial and I got an outcome I never thought I could get. Also, the whole staff from Calvin, Jeremy, Ahmad and Rupin were great in terms of helping me with my issues. From the law side to the personal side of things, they helped me tremendously.
I really appreciate all the help and swift responses from Jeremy and the entire team; Everything was looked after professionally. This is one thing I've never dealt with before and hopefully never again. When it first happened I didn't even know where to start, but Calvin came highly recommended from a friend. I got the best possible outcome for my case and I appreciate all the hard work. I won't hesitate to recommend you to anyone in a similar situation. Also, don't take this the wrong way, but I hope I never have to talk to you again! Lesson learned!
I am very happy with the outcome. It could have been a lot worse without the knowledge and experience of Jeremy Naresh. Jeremy guided me through everything and provided me the guidance to allow me to make informative decisions with my case. I appreciate everything you've done for me.
I am very happy I went with Calvin Barry's law firm. I was charged with over .80 Rohit was able to get the charge dropped. Sohrob was a big help in keeping me updated on the case also. Hopefully I'll never need a lawyer again but if I do I won't go anywhere else but here.
Thank you!
I want to personally thank you for all your help with my DUI charge from September 2021. At the time I was charged with impaired and had readings of just over 300. It was a scary time for me and the help, professionalism and kind nature of you and your office staff helped me through this difficult journey. I am truly appreciative I have been conditionally discharged with dangerous driving and not something more serious. Thank you again for all your help.
I was caught drinking and driving 3 years ago. I am a licensed financial professional and would lose my job if I got convicted. I started out with a cheapo lawyer and realized he wasn't there to win, only to collect more fees. I fired him and got Calvin to take over my case at the last minute. He showed up in court, got the case delayed and over 3 years grinded them down and got me off, no criminal record, finger prints and photos destroyed. If you want to win, Calvin is your man.
Read Our News & Blog Content
Latest News – Toronto's source for criminal law updates, alerts, news and analysis from leading lawyers in the field.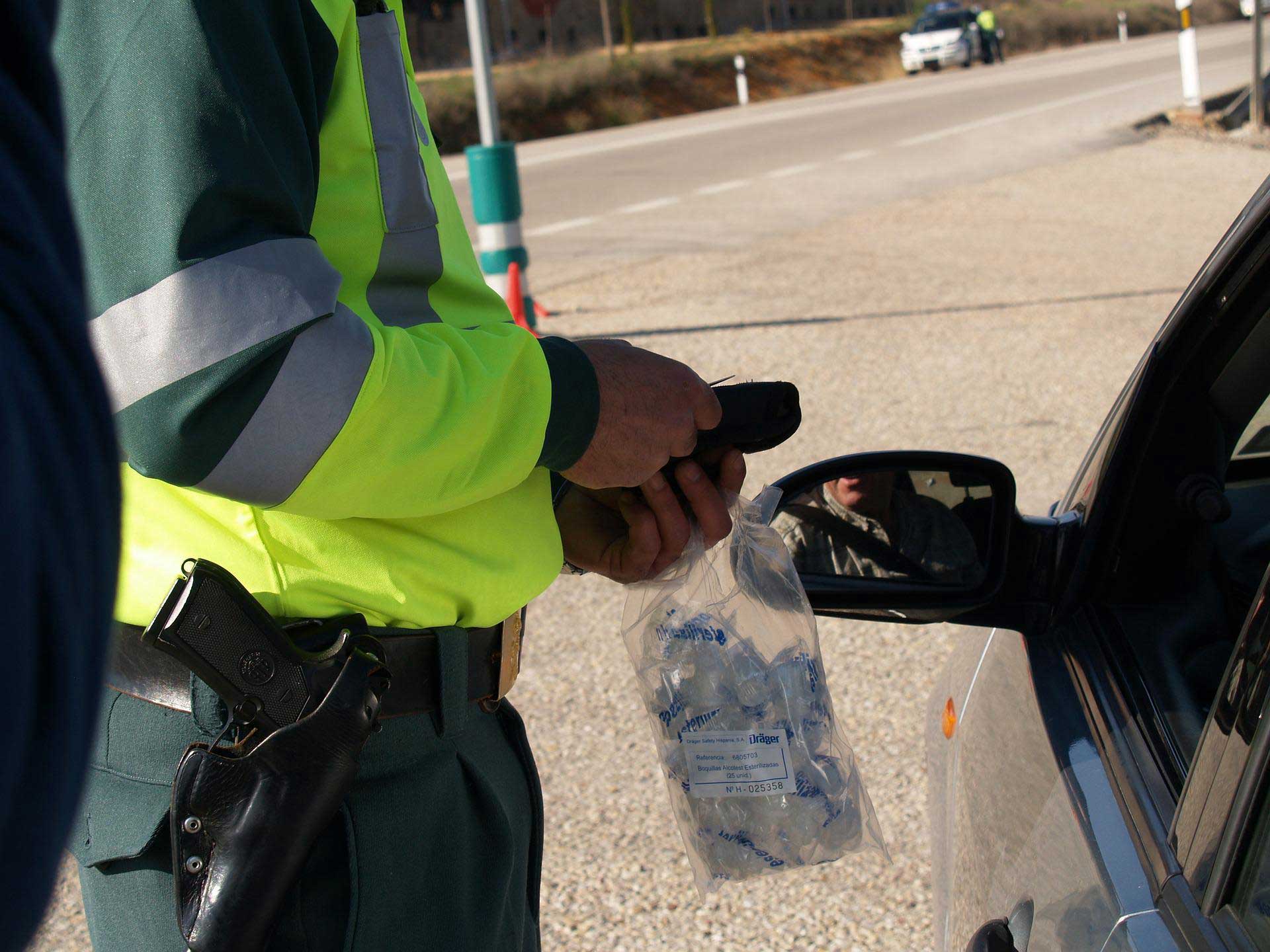 A refusal to provide a breath or blood sample occurs when individual declines to give the police officer access to their breath or blood to determine the concentration of alcohol or drugs in their system. This can lead to criminal
Read More »
Contact Calvin Barry Today.
Contact an experienced criminal defence lawyer in Toronto to fight for your case.